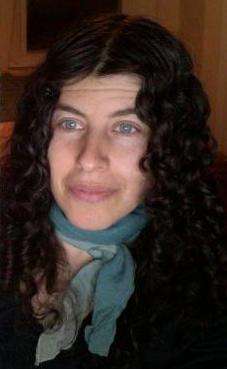 Director of Programs and Communications
Elizabeth is a nonviolence and social justice advocate, with experience in the education and non-profit sectors. In her role at CRC, she plans and administers programs, writes grants, oversees communications and technology, and supports organizational development. She spent seven years as Development and Membership Coordinator at War Resisters League, a national anti-militarism organization, where she she oversaw grassroots fundraising, expanded the base of support, and grew the endowment. Elizabeth spent another seven years as Outreach Coordinator for the Brecht Forum, a center for political education and organizing, where she planned programs, coordinated publicity and communications, and managed the fiscal sponsorship program.

She also worked as a certified Montessori early childhood educator and, as Program Improvement Specialist at Childcare Resources of Rockland, trained teachers. With a focus on anti-racism, she has an MA in Transformative Pedagogy from Vermont College. Elizabeth also has an MFA in Creative Writing from Brooklyn College. As a volunteer, she currently serves as a financial officer (President) for War Resisters League, chief fund advisor for a private social justice trust, and Board Member (Secretary) of Proyecto Faro. She is a co-founder of Rockland Jews for Immigrant Justice.